Basque Coast News
2011-07-26
Sale of Ilbarritz Castle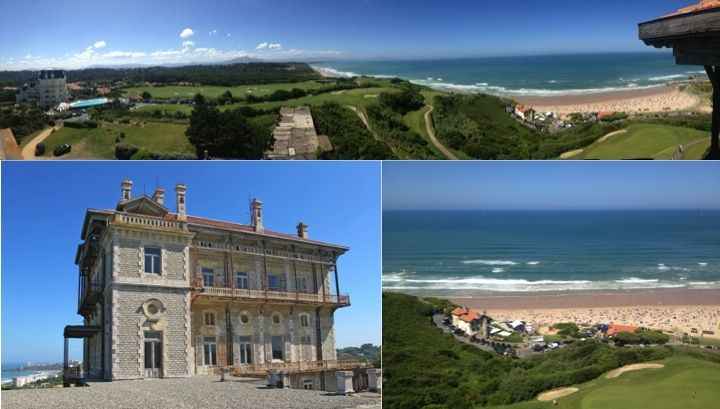 We are pleased to announce that the BARNES BIARRITZ agency has sold the Château d'Ilbarritz located in Bidart, former residence of the Baron de L'Espée overlooking the North Ocean from Biarritz to the Spanish coast, to a decided French client to renovate and finally revive this mythical place. The location of the castle is extremely rare, it is in our eyes the most beautiful location in terms of sight of the whole Basque coast, and its belvedere is the culminating point.
This historic residence was classified by the ISMH and was built by the architect Gustave Huguenin between 1894 and 1898, around the dream and musical fantasy of Baron Albert de L'Espée, and his organ Cavaillé - Coll, whose Sparkling pipes occupied a room higher than 2 floors. The baron lived in solitary misanthrope in this house called "Chateau with thousand legends". After traveling the world, he said that this site was the most beautiful he discovered. He erected on 60 hectares around this castle 14 different buildings including a Chinese city. He was called the rajah of Bidart. And his Berlozian or Wagnerian follies blowing hell pipes of his organ could from the top of the cliffs only disturb the ocean ... In 1911, the baron on a whim sold the whole. Then the castle was turned into a hospital during the First World War. In 1923 the estate was sold again, then broken up, and expropriated from part of its land. A very nice golf was created around the castle on its old lands. It was transformed for a time into a hotel where stayed the Deschanel, Poincaré, Barthou, and Georges Pompidou among others. Very important renovations will be undertaken, to make this unique and magical place, built of stone and metal, all its past splendor and make this collector's item a present jewel.
We are really happy with these decisions that will allow Bidart to regain the pride of this emblematic residence, and the customers of Biarritz and Saint Jean de Luz frequenting the beach of Ilbarritz to look up with pleasure to the present and the future. , forged by the rehabilitated historical past.