Basque Country Culture
2019-05-01
Visit of the sea museum in Biarritz
Meal of seals, fish by the hundreds, sharks ... Barnes takes you on a tour of the Biarritz aquarium, better known as the museum of the sea.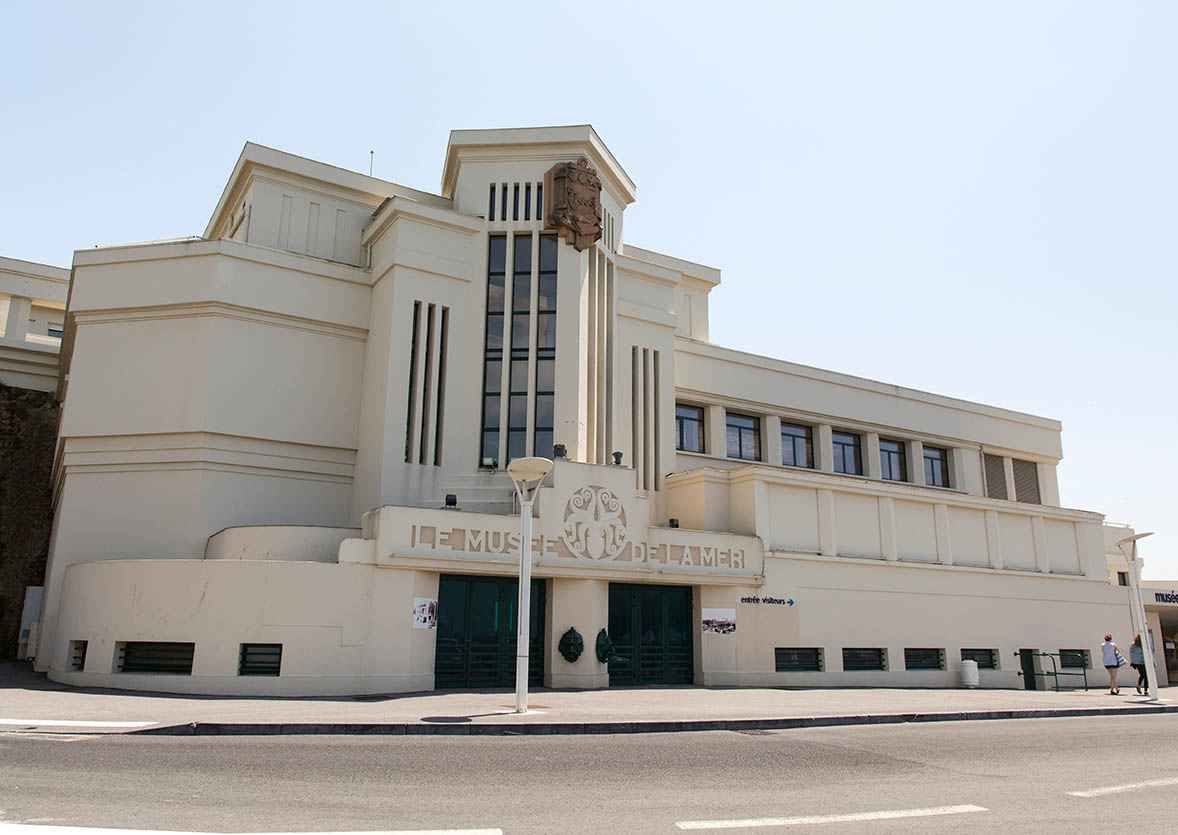 An aquarium located on the Biarritz seafront
Originally called the Museum of the Sea, the Biarritz aquarium is located very close to the Rocher de la Vierge. Inaugurated in 1935 in an Art Deco-style building, the park was designed to reveal to a wide audience the seabed of the Bay of Biscay and the crucial importance of the ocean. Major works completed in 2011 made it possible to double the visitor area and extend the scenography to other marine areas such as the Caribbean and the Pacific. Today, a Caribbean lagoon and a mangrove swamp allow visitors to discover the coral reefs without leaving Biarritz! A new 1500m3 basin and more than 5000 marine species make it one of the most beautiful aquariums in Europe. A visit not to be missed if you are spending your holidays in Biarritz!
See hundreds of fish and gray seals
Corals and anemones, Moorish idol with yellow and black stripes, Blue surgeon, Barracuda with copper bands, lionfish or clownfish rub shoulders with octopus, seahorses and turtles in a fairyland of bright and changing colors. In the giant pool, the silent flight of the rays impresses and you do not lead off when a hammerhead shark seems to be watching you out of the corner of your eye ... Thousands of colorful fish with funny names await you. But the highlight of the visit not to be missed is the meal of the gray seals. They are as sweet as they are adorable. Consider that they each swallow up to 4 kg of mackerel with each meal. They are 10 today. The first 4, stranded, were picked up by the medical team and since then 6 more have been born here between 2005 and 2015.
Prices and opening hours of the Museum of the Sea
Entrance fee to the aquarium
Adult: 15 €
Children (4 to 12 years old): € 11
Teenagers (13 to 17 years old), students, disabled people and job seekers: € 13
Group rates are available on request. No special rates for owners of real estate in Biarritz or tenants living in the city all year round.
Aquarium opening hours
From 12/07 to 25/08 included: 9.30 am - 10 pm
Rest of the year (except 25/12 and 1 January): 9:30 am - 7:00 pm