Basque Country Culture
2019-05-04
The Chistera, the most famous wicker basket in the Basque Country
Barnes presents the Cesta Punta and its traditional glove, the chistera.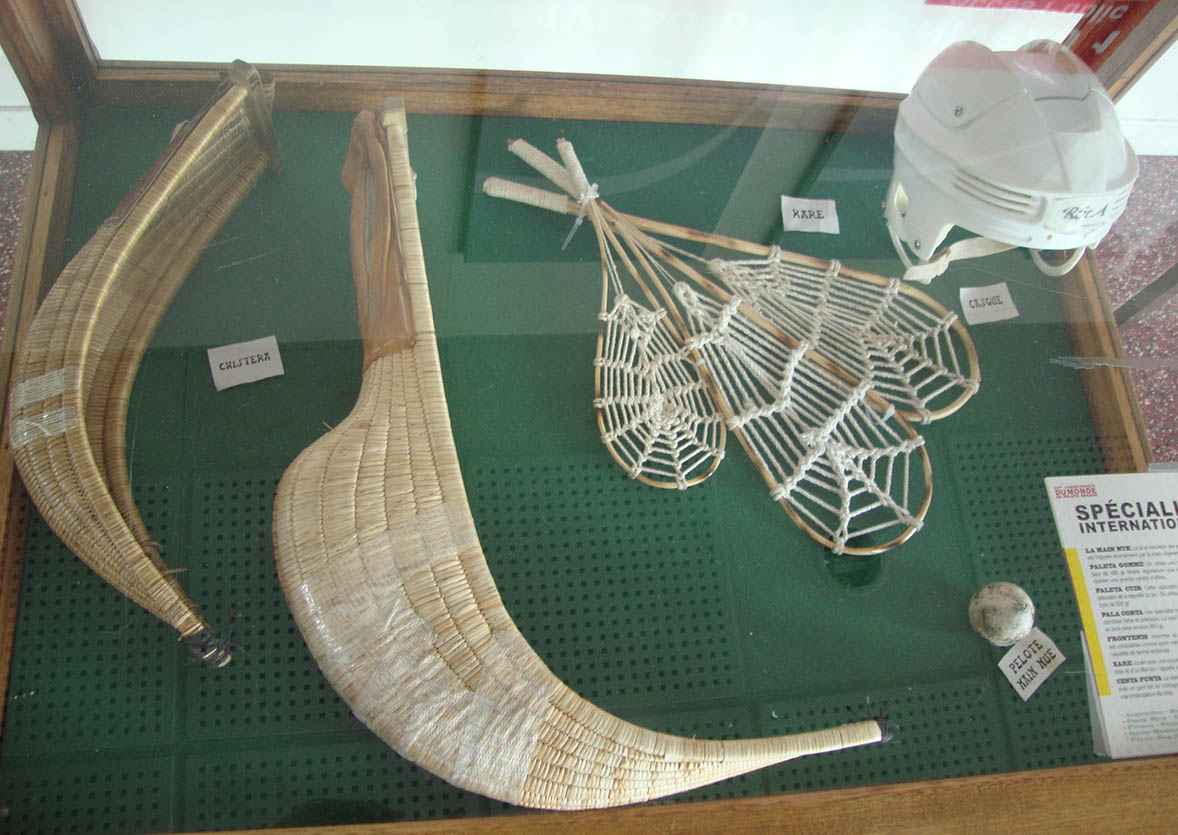 La Chistera, Basque pelota discipline
On holiday in the Basque Country, we learn about Basque pelota, a simple ball sport ... Let's say a sporting tradition rooted in Basque culture, the variations of which are quite complex.
On the playing area (cancha), the playing surface is marked by lines and a single wall (frontis) or a pediment with another wall to its left. The players (pelotari) return the pelota in turn to the frontis before or after a single bounce on the ground. To score points, the ball must reach the pediment between the lines (falta and pasa).
Basque pelota can be played with bare hands or with different instruments, each giving its name to the specialty. Its most famous discipline is played with a long curved wicker glove, the chistera. This variant is called the chistera or cesta punta. Endurance, powerful players must above all have a very fast vision of the game (the vista) because the pelota can cut through the air at 300 km / h.
The chistera factory, a true tradition in the Basque Country
In the few "cesteros" workshops still in operation in France, chisteras are cut and braided in leather, wicker and chestnut. Made to order, it costs 250 to 350 euros depending on the size of the desired model.
As for the ball, hand sewn from latex, wool and leather, it requires solid know-how since its manufacture varies according to the type of game. You can buy a ball of cesta punta from 50 €.
Chistera
Gonzales, 6 allée des Liserons 64600 ANGLET
Chisteras and balls
Ona pilota, 597 rue Berrua 64210 BIDART
Balls
Punpa Zubiondo Building - RD 504 - Portua District 64310 Ascain
Nahia 3 lot. Camdigas - Chemin de Gestède 40300 Orthevielle
Cesta Punta competitions in the Basque Country
The competitions are numerous and the events scattered on the most beautiful pediments of the Basque Country. Summary of the main upcoming events:
July 1 - August 7, 2019: 43rd Golden Glove4
September 9 & 11: Masters Pro
August 11 to 18, 2019: Finals of the French Summer Championships