Basque Country Culture
2019-05-02
All you need to know about the Pala, the famous Basque wooden "racket"
Barnes takes you to discover one of the popular disciplines of the Basque Coast, the Pala.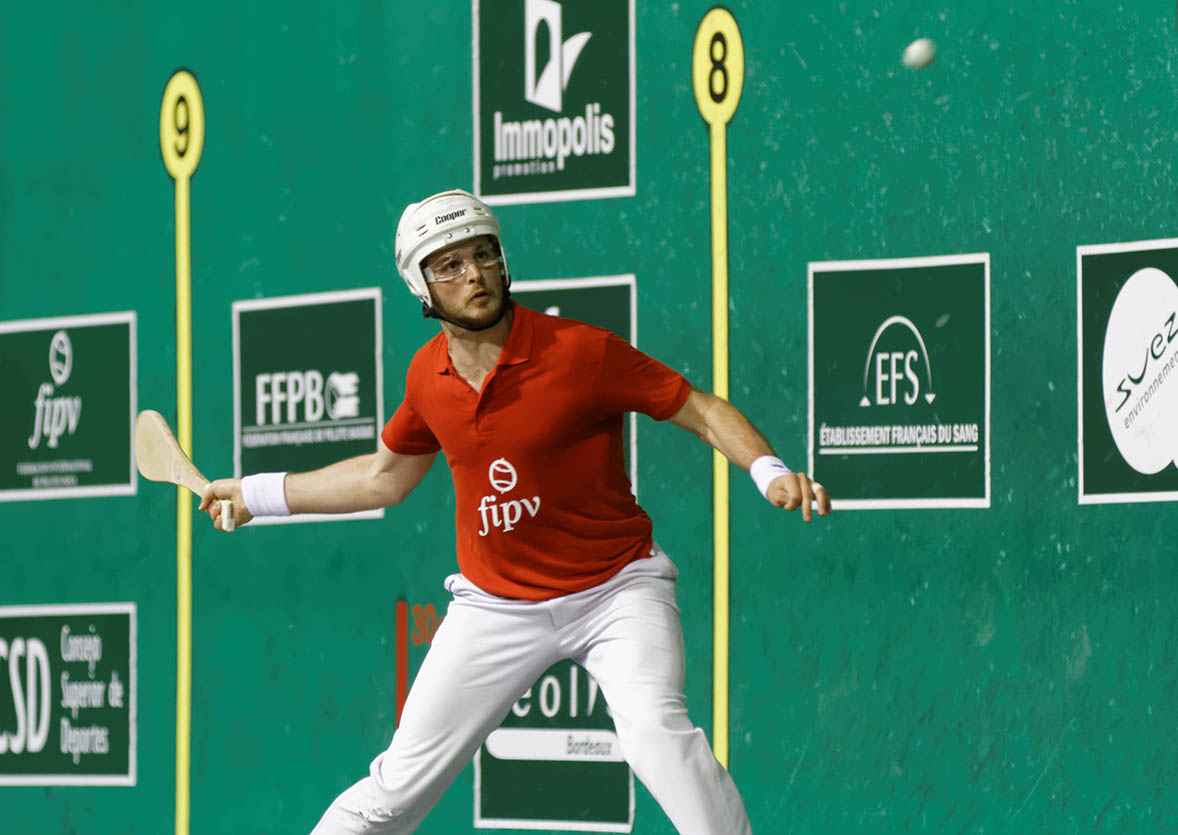 The pala, discipline of the Basque pelota
The basic rules of the pala are the same as those of the Basque pelota but this discipline is practiced on a front pediment and 4 other walls including one inclined. In all cases, the ball must touch the front wall and finally enter a net placed to the left of the field. It is played more indoors than outdoors, with a wooden racket called a pala, pala corta or big pala, and even a leather paleta. The name depends on the weight and size of the instrument. The pala corta is thicker and narrower than the pala. The type of racquet chosen will have an influence on the speed of play.
Buy an artisanal pala on the Basque Coast
Most often made from beech or plane tree wood, the pala will owe its quality to the origin of the wood used and to the mastery of the manufacturing stages: cutting, drying, sawing, planing, smoothing, veneer, fretwork and sanding.
Average prices are € 20 for a beech veneer pala and € 10 for a non-veneered pala with reinforcement. There are leather paletas from € 20. A large pala ball costs on average 35 to 40 €.
This work of patience is still carried out in the Basque Country by a few passionate craftsmen:
Nobia Pala / Stéphane Harbustan: 9 rue du maréchal harispe 64130 Mauléon Licharre
FABRIQUE DE PALAS ALZA 20 rue Gabarre - Z.A. St Frédéric 64100 Bayonne
PALAS RSTA - SARL Perry Route de Bayonne 64400 Moumour
If you are spending your holidays in the Basque Country and you are a fan of pelota, do not hesitate to go there!
Pala competitions in the Basque Country
Main pala competitions organized by the French Federation of Basque Pelota in 2019:
June 9 in Irissarry
Challenge National Paleta Women's rubber ball - Categories Chick / Benjamin / Minimes / Cadet:
June 22 in Pau
Challenge National Paleta Women's rubber ball - Junior / National B categories
Challenge National Paleta men's rubber ball - Cadet / Junior and Nat. B
July August
- French Pala Championship - National A and National B
¼ final on July 20 and 21 in clubs
½ final on July 27 in Bagnères de Bigorre
Final on August 14 in Bagnères de Bigorre.