Basque Country Culture
2019-01-07
The best restaurants in the Landes
To taste the regional products of Landes and in particular the fresh seafood, you have the choice among the many quality restaurants in the Landes.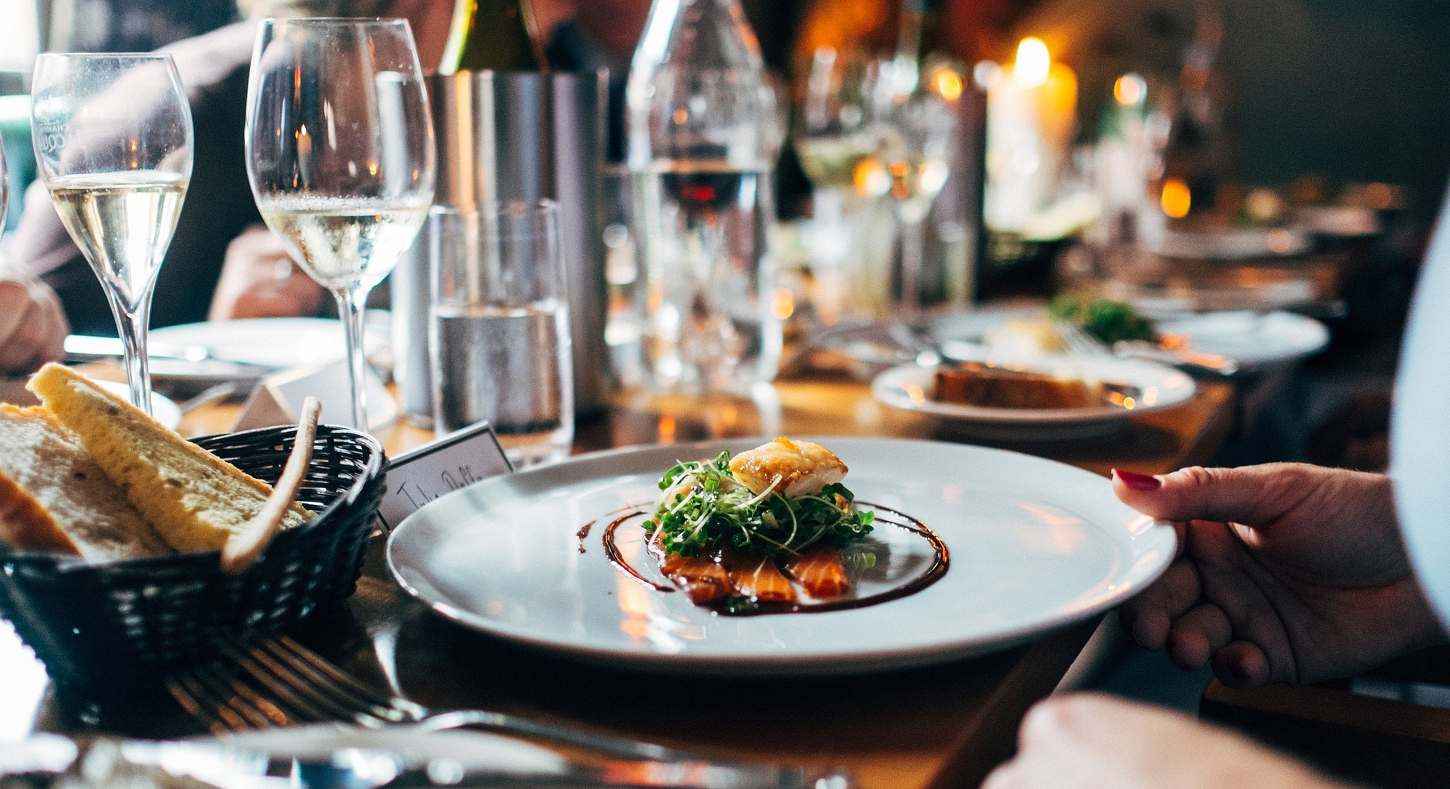 For a meal with family or friends, we have selected the best restaurants in Capbreton, Hossegor and Seignosse.
Capbreton Restaurants
Le Fou à pieds rouges
Opened in 2014, the restaurant Le Fou à pieds rouges quickly became one of the best addresses in Capbreton. Offering fresh seasonal produce at reasonable prices, it attracts more and more people thanks to its quality cuisine. Located on the port, this restaurant welcomes you for a friendly moment.
Chez Minus
A real institution, Chez Minus is known for its view of the Port of Capbreton and its friendly atmosphere. At Minus, you can taste its famous fried mussels served directly on cardboard plates. Victim of its success, it is necessary to go there early enough because the restaurant does not take reservations.
Papa Joub
In the Landes region, restaurants with sea views are quite rare. Papa Joub in Capbreton is one of the exceptions, which makes it one of the city's most popular places. A la carte, you will have a wide choice of fresh products that you can taste in front of the magnificent sunset.
Café Sud
Adjacent to Papa Joub, Café Sud is also part of the restricted circle of restaurants with a view of the sea. On the menu, you will discover dishes whose flavours come from all over the world, including Hawaiian Ahi Pokr tuna or Tahitian-style raw fish.
Hossegor Restaurants
Rock Food
On the edge of the beach of La Centrale, Rock Food in Hossegor is a very popular place for locals and especially surfers. With its festive atmosphere and traditional cuisine, this restaurant is a sure value to spend a pleasant moment on the terrace.
Little Princess
A stone's throw from the beach of La Centrale, you will come across Little Princess, a recent pizzeria that offers an offbeat menu with high quality preparation. To satisfy everyone's desires, the menu includes pizzas, pasta, antipasti and other Italian specialities that you can enjoy on site or take away.
Le Napoli
In the same district, you can also choose the famous pizzeria Le Napoli, installed for many years. Family and friendly, this restaurant is one of the local people's favourite addresses. The quality of its dishes and service justifies the long line outside the establishment every evening.
La Station
If you prefer the setting of Lake Hossegor, La Station is the ideal place. Facing the lake, you can enjoy oysters, tapas, fresh fish and purebred meats in an offbeat atmosphere. With its vintage decoration, this restaurant offers a unique setting to spend a friendly moment with your whole family.
Restaurants Seignosse
Chez Monette
Next to Hossegor, Seignosse has many restaurants, including Chez Monette, located a stone's throw from La Station. Chez Monette is a real institution that offers a wide range of unique dishes with flavours from all over the world. In the heart of a wooded garden, Chez Monette is a haven of peace in which you will enjoy a very good quality cuisine.
Louvine Collective Shop
If you are looking for a friendly address, Louvine Collective Shop will seduce you. This small address in Les Estagnots offers you very good quality dishes in a trendy atmosphere. On site or to take away, Le Louvine is undoubtedly one of the best places in Seignosse.
L'Açaï
A young restaurant opened in 2016, Acai already has a very good reputation. With a menu ranging from breakfast to dinner, Acai welcomes you and your family for a friendly moment. You can satisfy all desires with a wide variety of dishes: pita, burgers, lasagna, veggie dishes, natural juices...
The Green RayLe Rayon Vert
Present for many years in Seignosse Le Penon, the restaurant Le Rayon Vert enjoys an ideal location with a view of the dunes. In this small brewery, you will discover a varied menu of fresh local products: fish, meat, products cooked à la plancha... If you are looking for a small address with a relaxed atmosphere, the Rayon Vert is the ideal place.