Basque Country Culture
2019-05-03
Walk to the rock of the virgin in Biarritz
On holiday in Biarritz, we appreciate the elegant avenues, the princely architecture and the beauty of the coast, we soak up the Basque temperament and history. And indeed, the Rocher de la Vierge is one of the places most dear to Biarritz.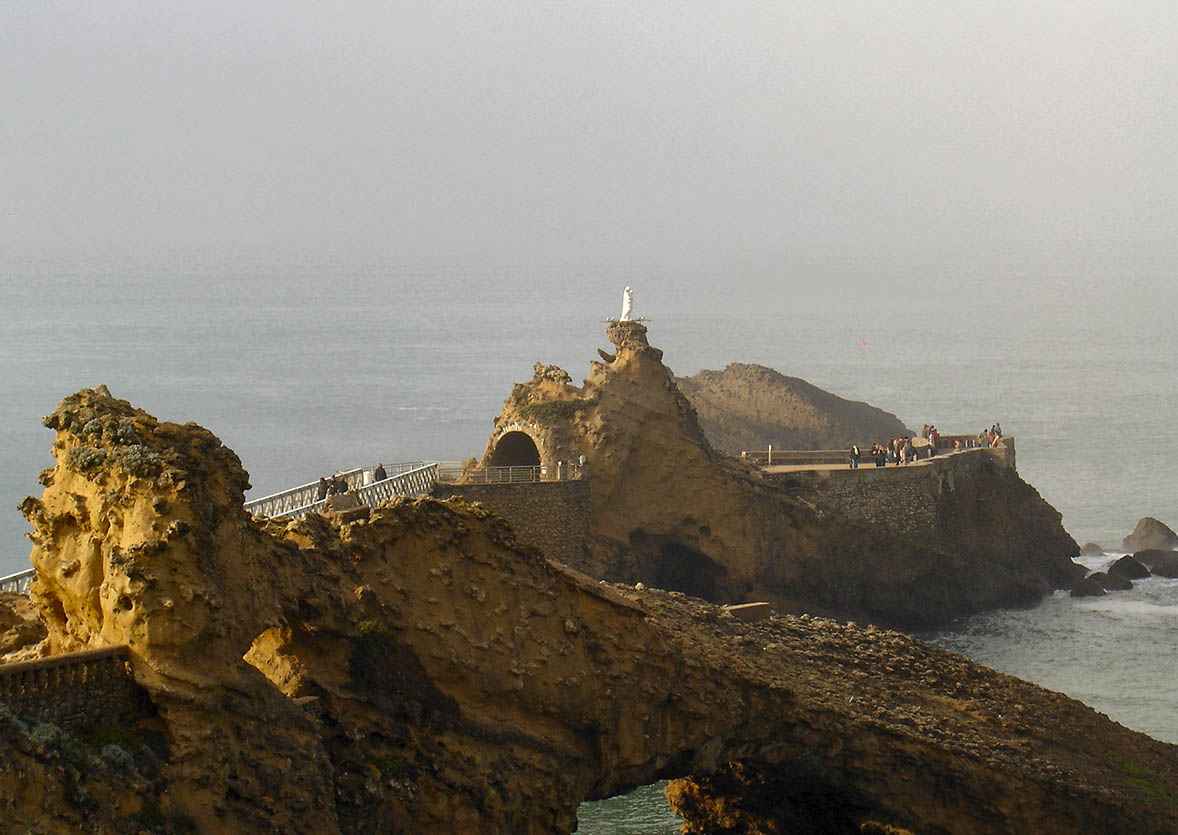 The rock of the Virgin, typical emblem of Biarritz
More than an imposing rock, it is a powerful reminder of the maritime past of the city of Biarritz, the beliefs and values of mutual aid in the Basque Country. The story goes that on a stormy evening in the 19th century, an almost divine light appearing at its top would have allowed a whaling crew to return to port when they were lost. The event had a lot of impact at a time when Biarritz's whaling activity was in full swing. A statue of the Virgin was quickly planted at the top of the rock and blessed. The Rock was linked to the shore by a wooden footbridge. Almost 20 years later, in 1887, the sovereign Napoleon III entrusted Gustave Eiffel with his replacement by a metal construction, through which you can access this essential tourist spot during your holidays in Biarritz.
A magnificent natural site on the Basque Coast
Since then, the Rocher de la Vierge has been both a place of memory and tourist curiosity where tourists and locals who have invested in real estate in Biarritz for a long time mix. Between the old port and the Côte des Basques, it offers a breathtaking view over the bay of Biarritz and the main beach as far as the Pyrenees and the Spanish coast. On this natural promontory, we can measure the incredible force of the Atlantic Ocean beating the rocks, we face the spray and we better perceive the beauty of the Biarritz coast.
This place with strong symbolism is not alone. The Basque coast is dotted with protective religious emblems including another statue of the Virgin watching over the sailors in Ciboure. The countryside in the hinterland is also home to chapels intended to protect Basque sailors, testifying to the impact of maritime activities on the whole region.