Holiday rentals
2019-10-16
Top 5 of the most prestigious hotels in Biarritz
What are the most beautiful luxury hotels in Biarritz? Barnes Cote Basque presents its selection.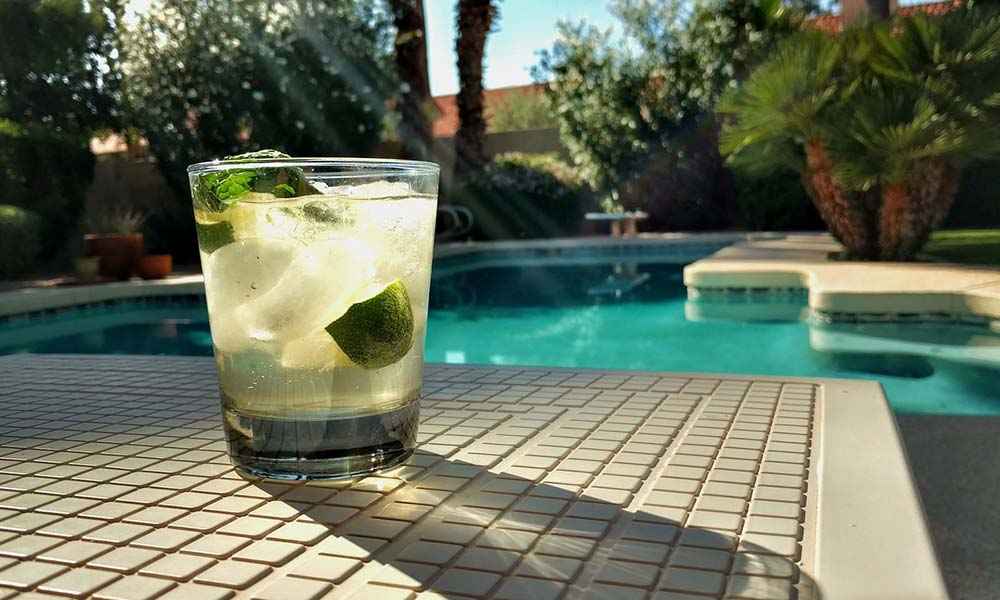 5-star hotel Le Regina
The hotel Le Régina is located in Biarritz, by the sea, near the beaches of the Basque Coast and the golf course. The building, dating from 1906, is elegant and offers a superb view of the lighthouse and the coastline. Heated swimming pool, solarium and spa are among the hotel's luxury services. Well placed to be able to see the sea from the terrace, its restaurant offers fresh and seasonal local products. The hotel has 65 elegantly decorated rooms and luxury suites from 40 to 45 m² including air conditioning, internet connection and sea view.
Prices: from 741 to around € 3,000 per room (2 people) for 6 nights in low season. Between 2,500 and 6,000 euros for a 45m2 suite in high season.
5 star hotel du Palais
The famous Hôtel du Palais is located at 1 avenue de l'Impératrice. With its exceptional location by the sea and its plunging view of the Grande Plage, the Hotel du Palais is undoubtedly the most prestigious of Biarritz hotels. Its interior decoration and the history of the place make it one of the most beautiful hotels in the world and have earned it the Palace de France label. The 3 gourmet restaurants, the large outdoor swimming pool and the Second Empire suites recalling that this emblematic place was once the residence of Napoleon 3 give a unique charm to this internationally renowned palace.
Prices: The price of a room starts at 500 € per night. The reopening is scheduled for June 2020 following a renovation project.
5 star hotel Sofitel Biarritz Le Miramar Thalasso Sea & Spa
Rue Louison Bobet in Biarritz, on the Miramar beach, the hotel offers an elegant decoration and harmonious colors. Among the top-of-the-range services: spa, thalasso sessions, heated swimming pool, piano bar and restaurant offering classic or light meals, facing the swimming pool and the sea. At the Sofitel, you will find 126 comfortable rooms with a view of the beach and 17 luxurious suites with private terrace also offering a panoramic view of the sea, with safe, air conditioning, wifi, minibar ...
Prices: from around € 1,500-2,000 for 6 nights out of season for 2 people. Up to 10,500 euros per week in season for a 4-person suite.
4-star hotel Café de Paris
In downtown Biarritz, overlooking the casino, the lighthouse and the large beach, at 5, place Bellevue, this small chic hotel has 19 beautiful luxury rooms with sea views. It has a bar organizing an after work once a week. week facing the ocean, and a restaurant serving refined dishes made with Basque products. Many activities are accessible thanks to its location in the city center (nautical activities, bike rides, tennis, horse riding ...).
Prices: from around € 200 per night for 2 people, or € 1,400 for 7 nights in low season. From € 2,700 to € 3,500 per week in season.
4 star hotel silhouette
Located in the Halles district, at 30 rue Gambetta in the very center of Biarritz, the Hôtel de Silhouette offers you an exceptional setting for your stay with a garden, a shaded terrace, a restaurant and a large lounge whose walls are decorated with works of local artists. The reception is open 24 hours a day to facilitate your arrival and you will find a fully secure private car park on site. We note the presence of a choice of a king size bed or 2 twin beds depending on the need in the most luxurious rooms, as well as a sea view for those located upstairs.
Prices: For a reservation in August, it will take between 1600 euros per week for a standard room and 3000 to 3500 euros for a luxury room or a prestige suite.
Are you looking for a luxury rental in the Basque country for your holidays? For a price similar to the luxury hotels previously mentioned, you have the option of staying in a sea view apartment or in a luxury villa with a heated outdoor swimming pool, with 2 to 8 bedrooms and up to more than 800m2 depending on the properties available. Services and locations that make them the most beautiful properties for rent on the Basque coast! Will you leave your usual hotel aside to spend a luxury stay in complete privacy with Barnes Côte Basque?