News Landes Coast
2018-11-02
The most beautiful golf courses in the Landes
Between the ocean, dunes and pine forests, the department of Landes shelters immense wild and protected natural spaces. These idyllic landscapes promote the practice of golf in optimal conditions, in vast estates set in the heart of nature.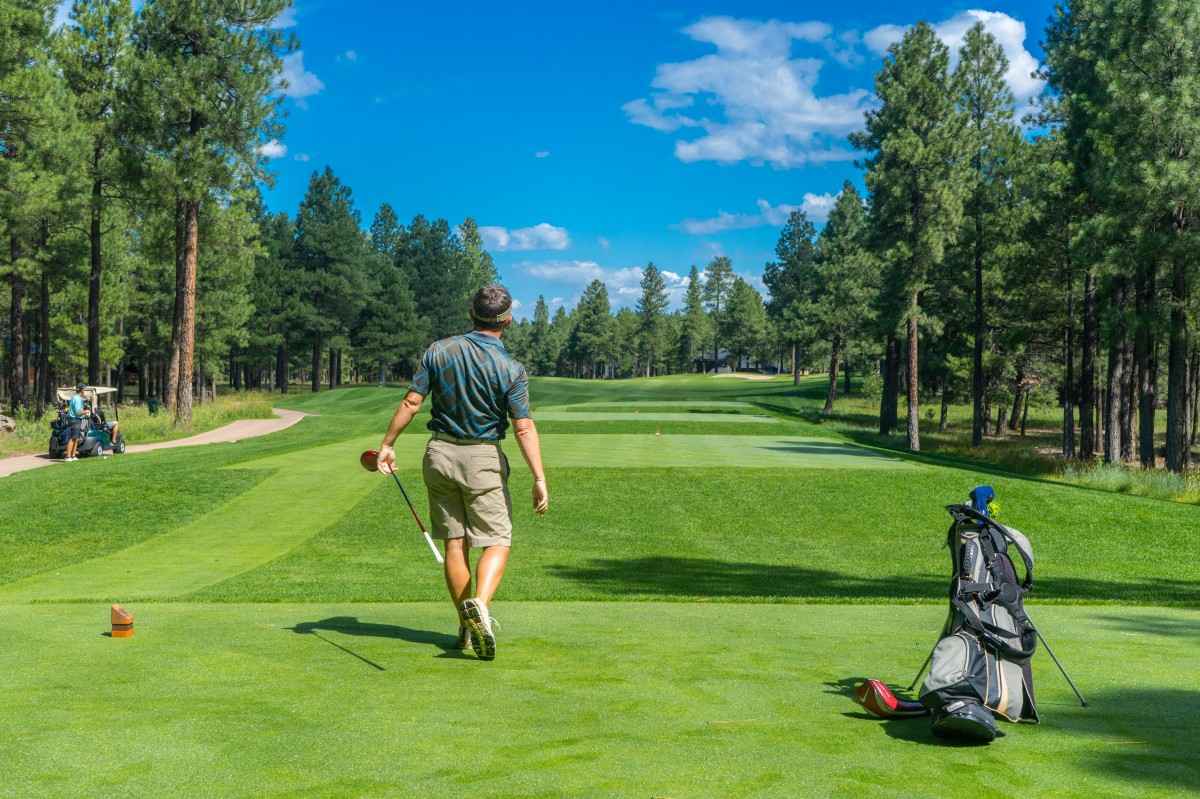 Hossegor Golf Club
This British route was designed in the heart of a magnificent forest of cork oaks and pines. Sheltered from the sea winds, it attracted the best golfers from its creation in 1927, seduced by its hilly fairways. The Hossegor golf course has a school, a practice and a restaurant open every lunchtime (and in the evening in high season).
Seignosse Golf Club
Located between Estagnots beach and the Etang Noir nature reserve, the Seignosse golf course is one of the most beautiful courses on the Côte d'Argent, and is one of the top 50 European golf courses. Designed by the American architect Robert Von Hagge, it is distinguished by its magnificent bodies of water and fabulous fairways that blend perfectly into the pine and oak forest.
Golf de Pinsolle
The golf course of Pinsolle has been built next to the Courant de Soustons. This 9-hole course is ideal for golfers who want to improve their skills on the Landes coast. You will find 30 practice stations on water for training and 3 putting-greens with a delicate bunker exit. The establishment houses a bar restaurant, a shop and 3 tennis courts.
Moliets Golf Club
Built next to one of the most beautiful surf spots on the Landes coast, the Moliets Golf Club invites you to hit the little white ball between dunes and forest, just a stone's throw from the Atlantic Ocean. You will find two courses (18 and 9 holes) on an area of 84 hectares, 3 putting greens, 2 training bunkers, a practice with 40 stations (including 10 covered), a restaurant and tennis courts.
Mimizan Golf Club
The golf course of Mimizan welcomes you in an exceptional green and peaceful setting, on the edge of the pond of Aureilhan and a stone's throw from the Promenade fleurie, one of the most beautiful botanical gardens in France. The course, with its narrow fairways, is rather technical, but suitable for beginners and experienced golfers alike.
Golf de Biscarrosse
Come and discover the joys of golf on the banks of the Biscarrosse and Parentis lakes, one of the great Landes lakes, a few minutes from the most beautiful beaches of the Côte d'Argent. The Biscarrosse golf course has a beautiful 18-hole course between lake and ocean, and a 9-hole course in the forest. Its unspoilt setting, its proximity to the ocean and its friendly atmosphere that allows families to play golf make it one of the most beautiful golf courses in the Landes.