Real estate market
2014-10-13
Chiberta, a luxury district in Anglet
Gros plan sur le quartier Chiberta à Anglet et son marché immobilier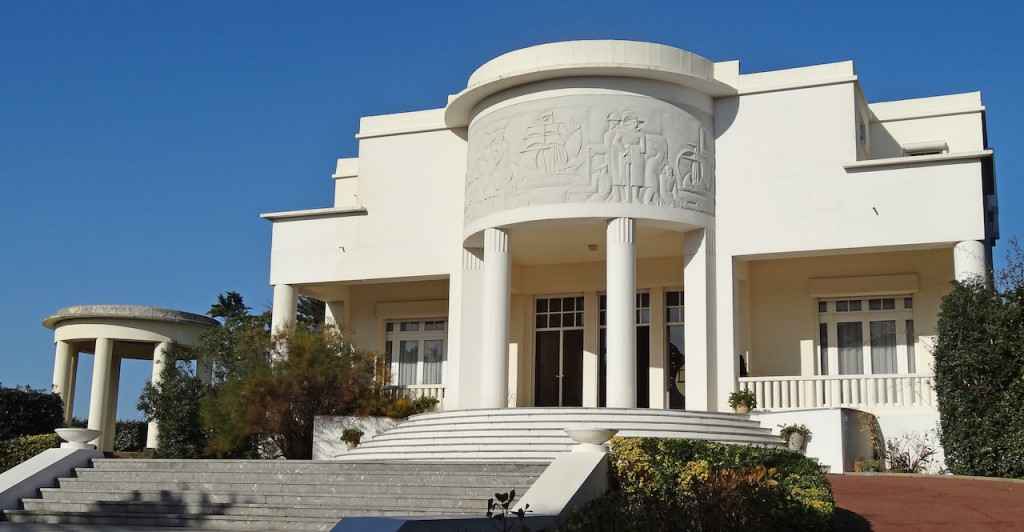 How to talk about the famous cities of the Basque Country without addressing the charms of the city of Anglet. Very extensive, ranging from the beaches north of Biarritz lighthouse to the villages of Arcangues, and Bassussarry, in the rolling countryside of the Basque country. Between sea and mountains, Anglet is composed of several beaches, green spaces, beautiful walks and trendy neighborhoods where life is good. We tell you a little more about this city always popular of the Basque Country and its luxurious district: Chiberta.
Ideal for living in the Basque Country the city of Anglet has many benefits to offer, a sumptuous setting, nine beautiful beaches, walks, green spaces and modern infrastructure. A city where life is good, where neighborhoods are diverse and appreciated. The district of Chiberta is among the many neighborhoods of Anglet, but stands out easily. Indeed very popular and known thanks to its golf, the lake or the forest of Chiberta (officially called Pignada) this district is now very popular.
It is not for nothing that this district is prized, in a city without major interest vis-a-vis its attractive neighbors of the Basque Country such as Biarritz and Bayonne, the district of Chiberta represents an asset for the municipality. The city of Anglet is loved for its beaches and tranquility and the Chiberta district contributes to its popularity especially in terms of real estate. Chiberta is a sector of Anglet at the upper level, with many assets such as proximity to the sea and golf is a neighborhood Angloy very popular. The luxury villas and architects that are there are also not for nothing and represents a real attraction for potential investors.
Chiberta is a neighborhood in its own right, located along the coast, it enjoys a proximity to the sea and the beach a luxury to live. Nearby you will find the golf course of Chiberta which contributed to the notoriety of this district in the 30s, which does not empty today. Bordered by the ocean, golf, but also by the forest of Chiberta (Pignada) beautiful stretch of pine trees left by Napoleon III. 300 hectares which add a charm of more to this district already very side. An area that over time would enjoy a reputation superior to that of Biarritz, a chic corner in Anglet that does not leave indifferent be sure.
An ideal area for bathers, surfers, who will also cohabit perfectly with fans of the little white ball that can practice golf Chiberta. A chic neighborhood with often imposing and expensive houses. Indeed, getting a property in the beautiful area of Chiberta has a cost, that of luxury and freedom: the town planning in Anglet is indeed much less restrictive than in Biarritz for example. The choice is vast with a choice of sublime architectural houses, period or modern.
Recall the Chiberta is a neighborhood extremely well placed, luxurious and very fashionable. Thus the real estate offer in this area is located in this range, in fact you will find many houses large size, villas signed by architects, some very modern and other period, rare prestige goods . A chic and luxurious area where prices are comparable to Biarritz, a very popular city on the Basque coast, indeed in Chiberta real estate is high-end and many ads are close to one million euros. Thus it is a neighborhood where vegetation dominates, between high-end villas.
From high-end to neo-basque and art deco architecture, dating from the first half of the 20th, with sublime villas such as the villa Souzanna 1928/1930 signed architects Minache and Ault, adorned with a fresco of Jean and Joel Martel. And it is not the only one, the villa Prinkipo and Argia are also exceptional properties of the district. You will also find contemporary houses, clean, with wide openings, wood ... Property equally different from each other that offer the choice to future buyers. To acquire a property in Anglet, count on average 3566 € per square meter for an apartment, 3892 € / m2 for a house and count a larger budget for a property in Chiberta.
If you are looking for an exceptional luxury property, close to nature and prone to tranquility, the area of Chiberta Anglet is the place to look. With many villas and apartments exceptions you will certainly find the pearl rare in this renowned area. It is also the ideal place to acquire a good size ground to build yourself the project of your life.