Real estate market
2019-11-27
Marracq district Bayonne
Everything you need to know about the Marracq district of Bayonne and its real estate market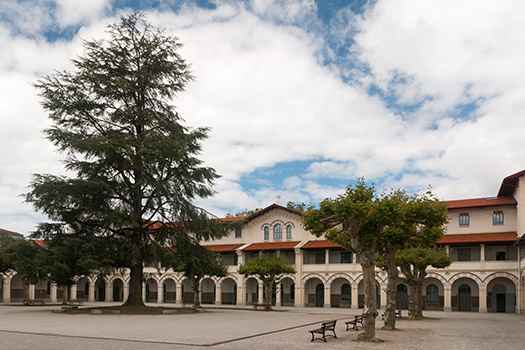 Living in the Marracq district in Bayonne
To the south of the historic center of Bayonne, bordered by the Cours de la Nive to the east and the Boulevard d'Aritxague to the west, the Marracq district enjoys a strategic location with respect to the pedestrian and shopping center, to the main roads which serve the Basque Country and the Landes, and the large commercial areas of Anglet. The BAB2 shopping center is a few minutes away. The district has many school groups, higher education establishments and sports facilities. Several parks and squares also make the Marracq district a pleasant area to live in. The city center is accessible very quickly, not only because of its proximity, but also thanks to the highly developed public transport network. On the practical side, the beaches and the golf course of Chiberta are less than 10 km from the Château de Marracq and accessible in 15 minutes by car or in less than 30 minutes by bike. The green banks of the Nive contribute to the high quality of life in the district.
Real estate prices in Marracq district
The district has an average price per m2 of 3,500 euros, with a higher average for houses (more than 3,800 euros per m2 on average) than for apartments (around 3,300 the median price per m2). For both types of property, we are on a higher average than real estate in Bayonne in general, particularly in the case of houses. The range is wide although high: prices vary for a detached house in the Marracq district from 3,100 to more than 4,300 euros per m2. For an apartment, the range is closer to the Bayonne average with prices between 2,900 and 3,600 euros per m2 depending on the streets of the district and the amenities of the property.
Do you have a property for sale in the Marracq district in Bayonne, or want to invest in the area? The Barnes Cote Basque team, specialist in real estate on the Basque Coast, supports you in your projects. Find us at 2 place Bellevue in Biarritz and at 23 bd Victor-Hugo in Saint-Jean-de-Luz.