Real estate market
2019-11-24
Saint-Esprit district Bayonne
Presentation of the Saint-Esprit district in Bayonne and its real estate market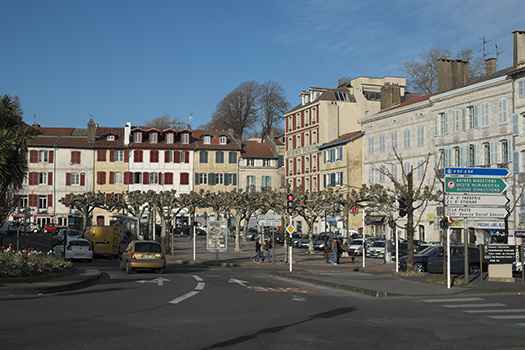 Living in the Saint-Esprit district in Bayonne
Around Bayonne train station, on the north bank of the Adour, the Saint-Esprit district is linked to the historic center by the eponymous bridge. Well served by public transport and accessible on foot, it enjoys an ideal location in relation to the city center of Bayonne, the main roads and shopping areas. A district of the future, Saint-Esprit retains a strong identity and a village atmosphere from its past as an autonomous municipality. Cradle of Bayonnaise chocolate factories, the Saint-Esprit district has a long history. One finds there in particular the Vauban citadel and the synagogue of the city. Its attraction is the breathtaking view it offers over old Bayonne, on the other side of the Adour. Undergoing a metamorphosis, the sector is ideal for investors: strong urban rehabilitation and development projects are underway. Autonomous, the district has important sports facilities including an aquatic center, a trinquet and a tennis complex. The area is also home to two cinemas, the Atalante Contemporary Art Gallery, and several well-known restaurants. Several new programs concern beautiful residences with green spaces. Families can find several nursery and elementary schools as well as a college there.
Real estate prices in Saint Esprit
The average price per m2 in the Saint-Esprit district is around 3,000 euros, with a range for all properties of between 2,500 and 3,500 euros per m2, which is close to the usual real estate prices in Bayonne. The price of apartments is generally higher than that of single-family houses, with an average of almost 3,100 euros per m2 against around 2,750 euros for a house. The range remains roughly the same for both types of goods, with a low price of 2,500 euros and a high price of 3,500 euros / m2.
Call on the Barnes Côte basque team of experts to prepare and carry out your real estate project: meet at our agencies in Biarritz (2 place Bellevue) and Saint-Jean-de-Luz (23 bd Victor -Hugo) for tailor-made support in your sales or purchase projects.