Real estate market
2019-11-18
Saint-Etienne Arrousets district Bayonne
Light on the Saint-Etienne Arrousets district of Bayonne and its real estate market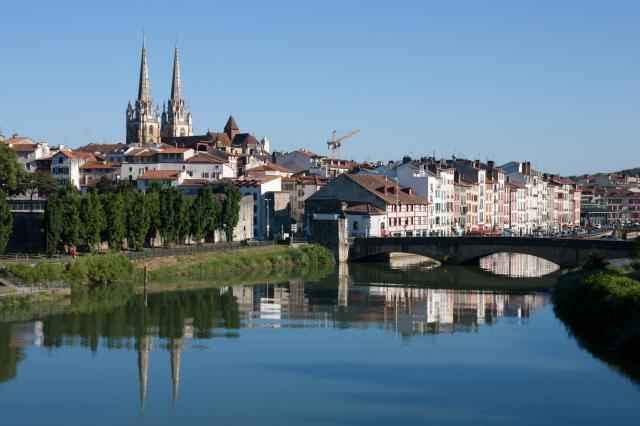 Living in the Saint-Etienne Arrousets district in Bayonne
Quiet and residential, the Arrousets district offers a good quality of life in an area made up mainly of houses with gardens. Located on the north bank of the Adour, the district benefits from a green environment and the proximity of major axes, which facilitate access to the city center of Bayonne, to the commercial areas of the south bank, to other Basque towns. (Biarritz, Saint-Jean-de-Luz, Hendaye) and Spain. Ideally located on the border of the Basque Country and the Landes, the Arrousets and Saint-Etienne districts also offer easy access to the sandy coast. The banks of the Adour quickly become wild on the east side. Families with children will find with the Saint-Etienne-Arrousets neighborhoods a quiet area endowed with educational and leisure facilities: day center, primary and nursery school groups, high school and sports clubs. Note the presence of the Hauts de Bayonne aquatic center. The area is well served by public transport, with bus lines 32, 126 and 4 connecting the area to the Bayonne hyper-center. Finally, we appreciate the proximity of Tarnos beach, reachable in 15 minutes by car and 20 minutes by bike.
Real estate prices in Saint-Etienne Arrousets
The price of real estate in Bayonne in the Saint-Etienne Arrousets district averages 3,500 euros per m2, all together. The average price of a house is around 3,300 euros, and that of an apartment around 3,650 euros per m2. While house prices have fallen slightly in one year and that of apartments, on the contrary, they have risen, the trend tends, if not to reverse, to stabilize.
The Barnes Côte basque team, an expert in real estate in Bayonne, supports you in the appraisal, sale or purchase of a property. Don't hesitate to come and meet them in Biarritz, 2 place Bellevue.