Itxas Gaina, qui signifie "au-dessus de l'océan" en basque, porte son nom de manière plus que méritée. Cette propriété de 5 hectares offre une vue panoramique sur l'océan et les montagnes. Elle comprend une magnifique maison de maître de 350 m², une dépendance de 110 m² et une petite maison de gardien de 30 m². Perché au-dessus de l'océan, cet endroit offre l'une des vues les plus spectaculaires de la Côte Basque, s'étendant jusqu'aux Pyrénées et à l'Espagne.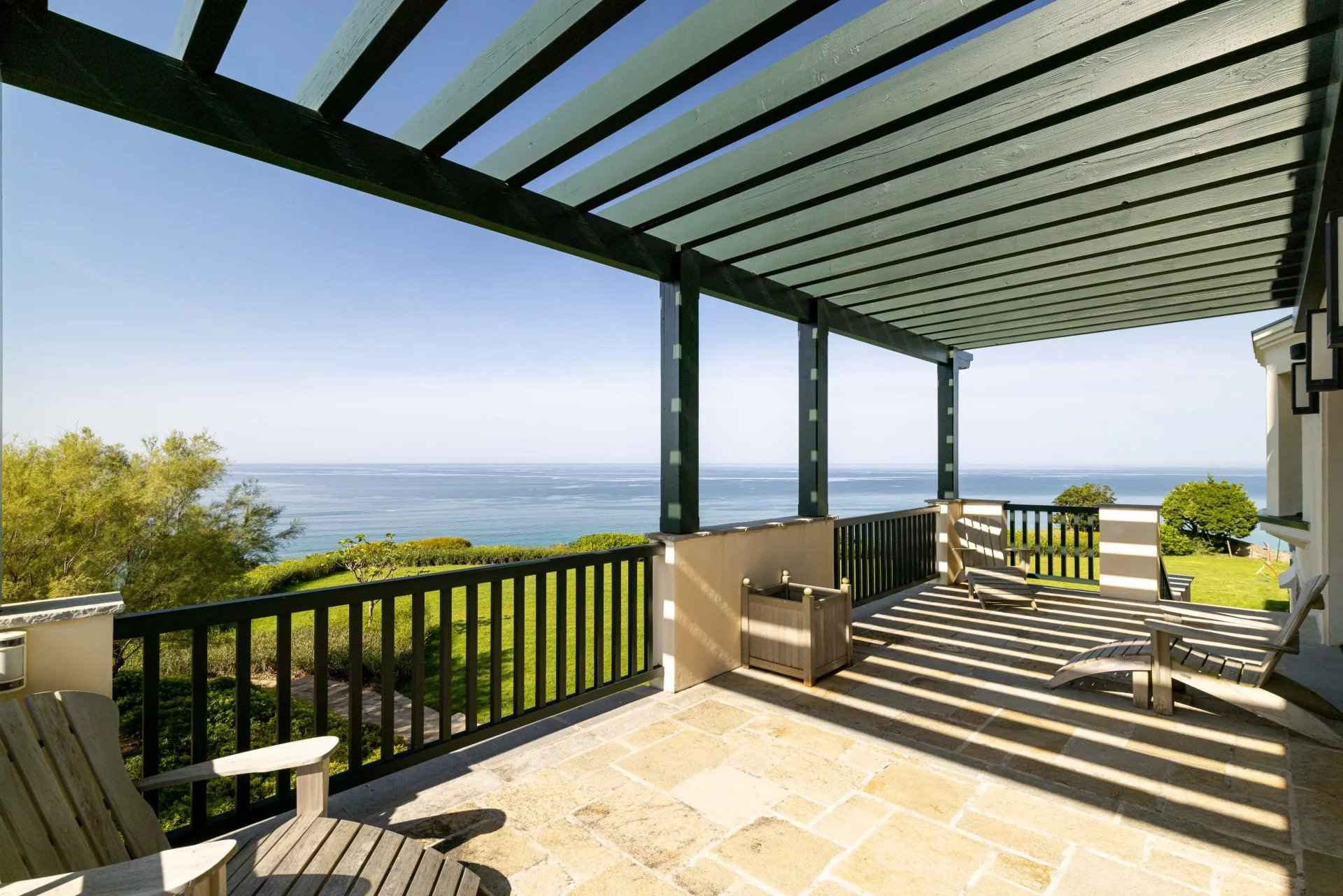 Tranquillité en bord de mer
Ces 5 hectares en bord de mer assurent une tranquillité totale tout en étant à quelques pas du centre de Bidart et de ses commerces. Pour accéder à la plage en contrebas, il suffit de traverser cette vaste propriété boisée de pins et de chênes. Vous pourrez profiter de la plage depuis votre propre terrain privatif, situé à quelques pas du sable.
PHOTO GALLERY
Discover the interiors and exteriors of this property
Une élégante rénovation
La maison principale, construite en 1923, a subi une rénovation complète en 2021, marquée par un souci du détail et du luxe exceptionnel. Les matériaux utilisés sont de très belle qualité et la décoration d'un grand raffinement. La maison propose de spacieuses pièces de réception offrant une vue unique sur l'océan, ainsi que quatre vastes suites. Une buanderie et un garage complètent ce bine d'exception. Les deux dépendances offrent 4 chambres supplémentaires.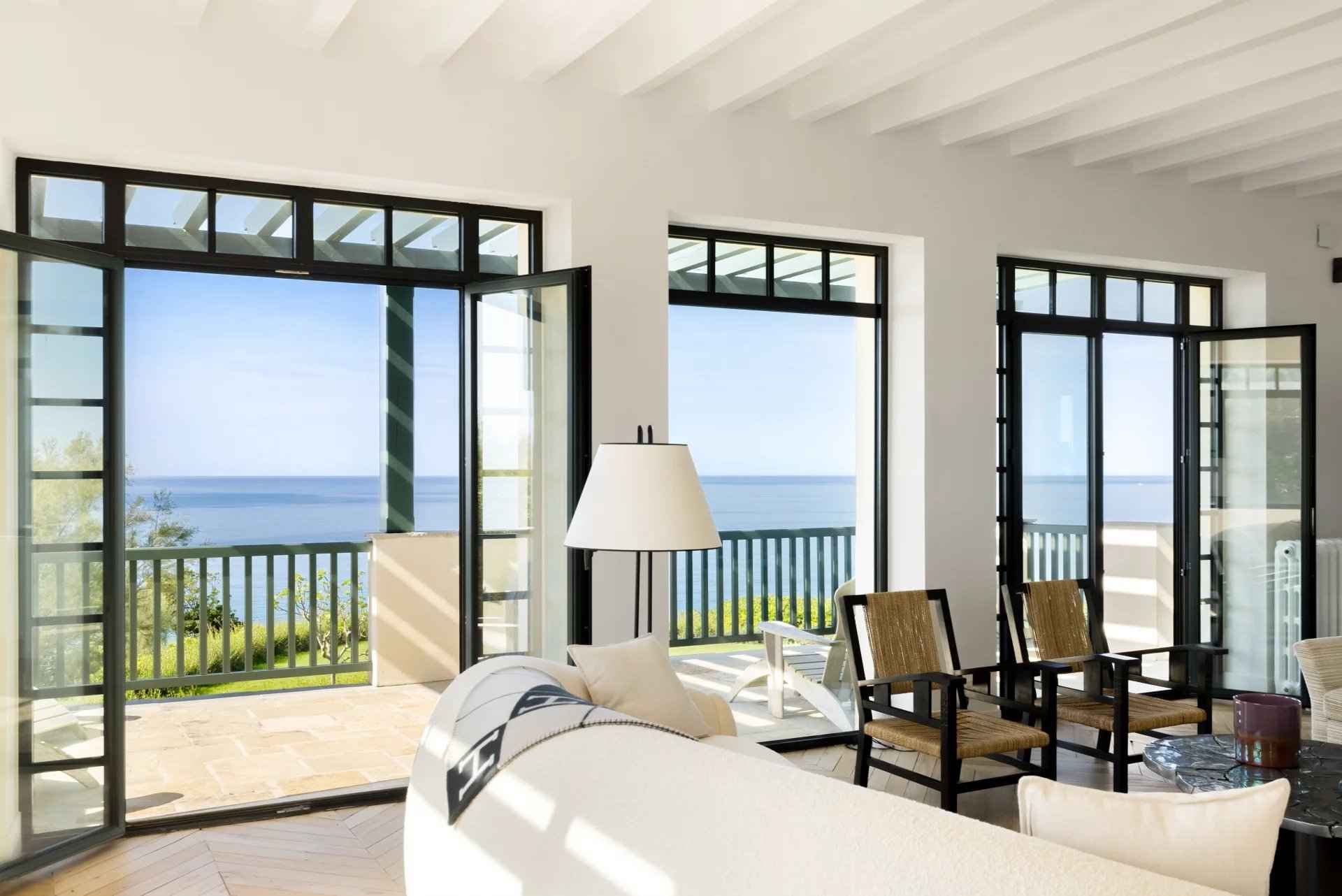 Piscine avec vue sur l'océan
La propriété dispose d'une magnifique piscine chauffée qui offre une vue imprenable sur l'océan. Entourée de terrasses, à l'abri des regards, c'est l'endroit parfait pour se détendre tout en profitant d'un environnement exceptionnel.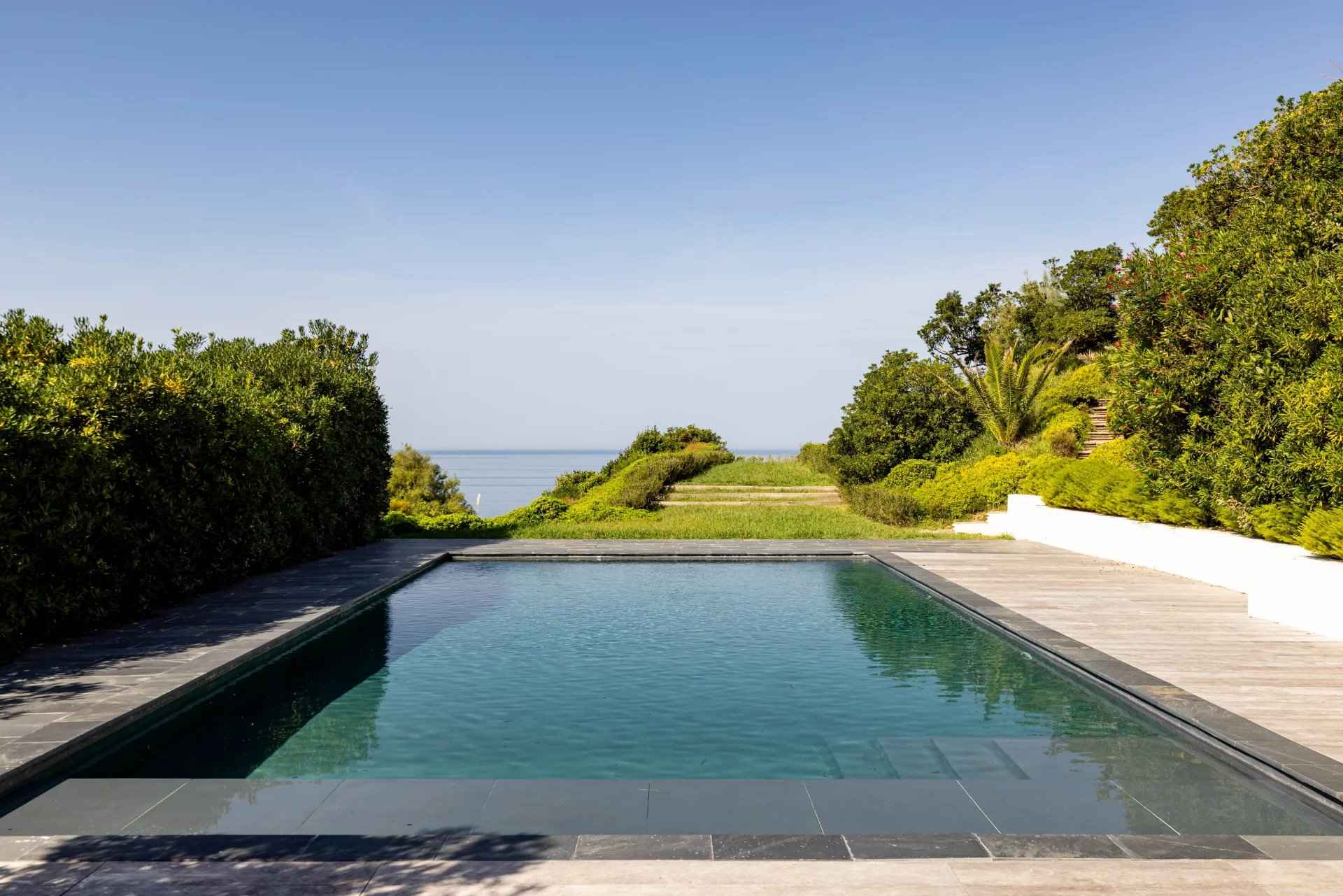 Wish to visit this property?
DISCOVER OUR EXCEPTIONAL PROPERTIES