Real estate market
2019-11-21
Arena district Bayonne
Light on the Bayonne Arena district and its real estate market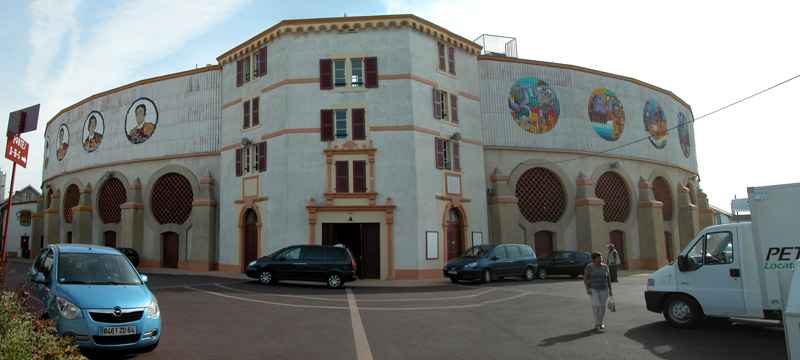 Living in the Arènes district in Bayonne
A neighborhood with a village atmosphere, the arenas sector benefits from the immediate proximity of the historic center of Bayonne while being calm and family-friendly. Its location in the city and its amenities make it an ideal area for getting around on foot. It therefore offers a good quality of life to its inhabitants, a few steps from the pedestrianized shopping streets, the banks of the Adour and the fisheries of the Allées Marines. The Arena district benefits from the presence of numerous local shops, as well as green spaces perfect for family life. School groups are also present, including a college and a high school. The vast majority of properties are apartments, but the area is also famous for its beautiful villas with gardens. The protected neighborhood is home to exceptional properties. If the arenas are in themselves a high place of culture and festivities in Bayonne, their district is renowned for its security and its great tranquility.
Real estate prices in the arenas district
The arenas district, with its dressed stone buildings and century-old trees, is an area priced higher than the average price of real estate in Bayonne. The median price per m2 for an apartment is 3,700 euros. For a house, it amounts to 4,300 euros. The price of real estate can however vary considerably within the district, with for example an average of 3,500 euros per m2 all properties combined on allées Paulmy or avenue du Général Ducasse, and more than 4,200 euros per m2 avenue de la Légion Czech or avenue Jean Molinié.
Do you want to sell a property in the arènes district in Bayonne or the area interests you to carry out your real estate project? Barnes Côte basque is at your disposal to assist you in your research, procedures and expertise. Find us at the Biarritz branch at 2 place Bellevue, or at the Saint-Jean-de-Luz branch at 23 bd Victor-Hugo.