Real estate market
2018-09-22
Top 10 sea view apartments for sale in Biarritz
Barnes presents its top 10 most beautiful apartments for sale in Biarritz with sea views, exceptional apartments among the most popular properties on the Basque Coast.
---
Prestigious apartment on the Côte des Basques
---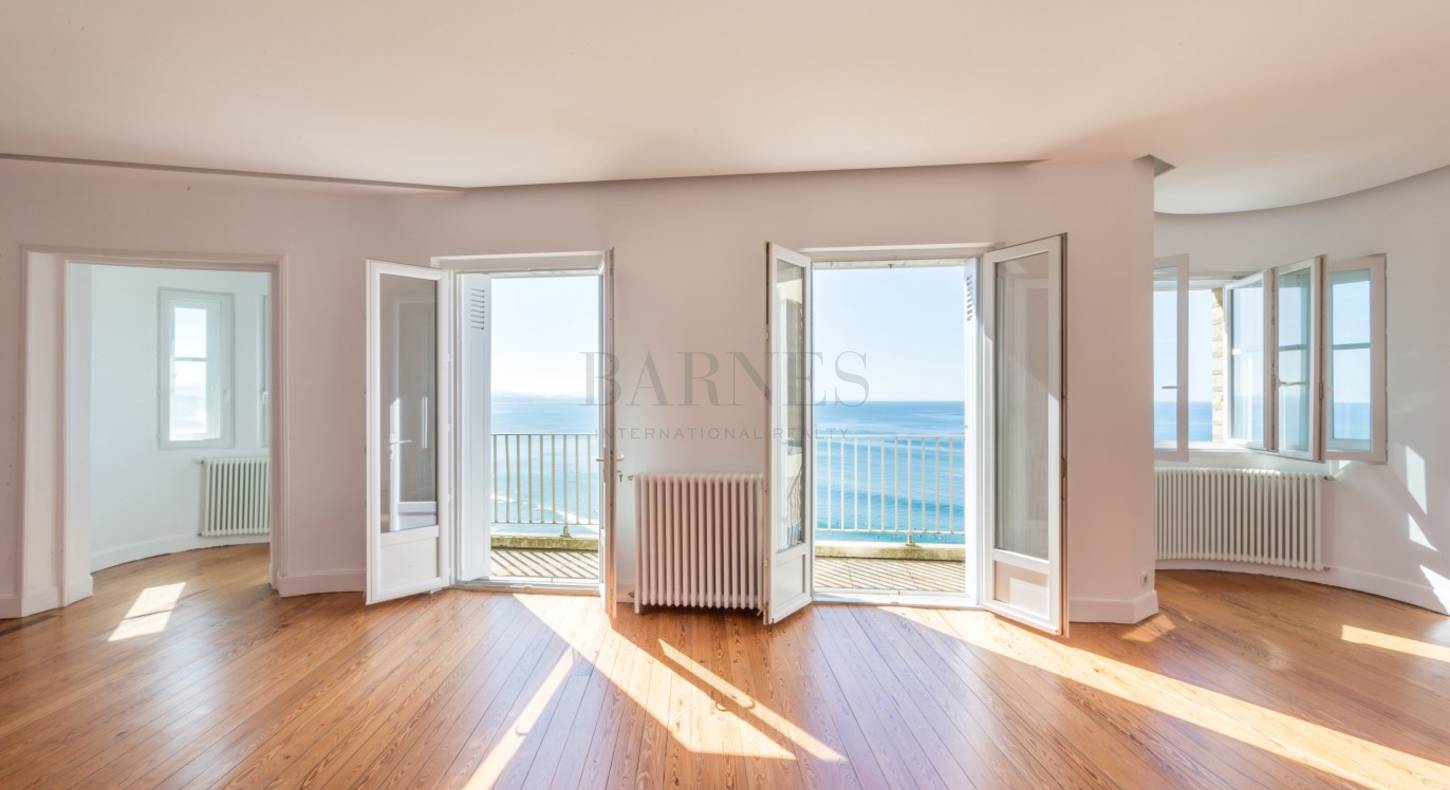 ---
Renovated in the rules of art, this apartment of 120 m2 has 2 bedrooms and 3 bathrooms. Located on the Côte des Basques and near the center, it has a high ceiling. Its bright living room with balcony offers breathtaking views of the ocean and mountains.
---
Apartment with sea view in Biarritz Miramar
---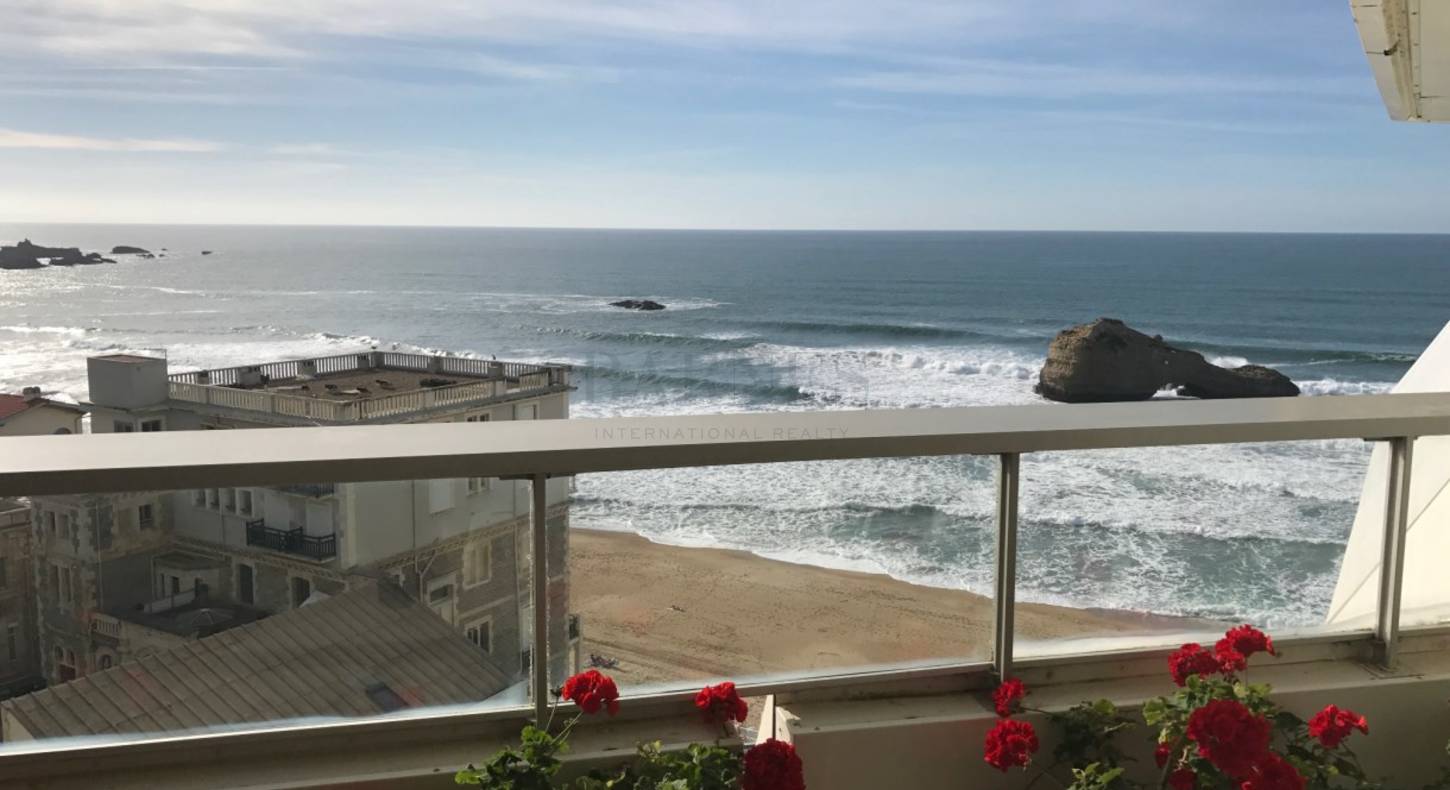 ---
At the heart of a beautiful residence with caretaker in Biarritz Miramar, this 77 m2 south facing apartment has a bedroom and offers a magnificent ocean view from its terrace of 11 m2 adjacent to the living room. A private cellar and parking are also available.
---
Sea front apartment in Biarritz Milady
---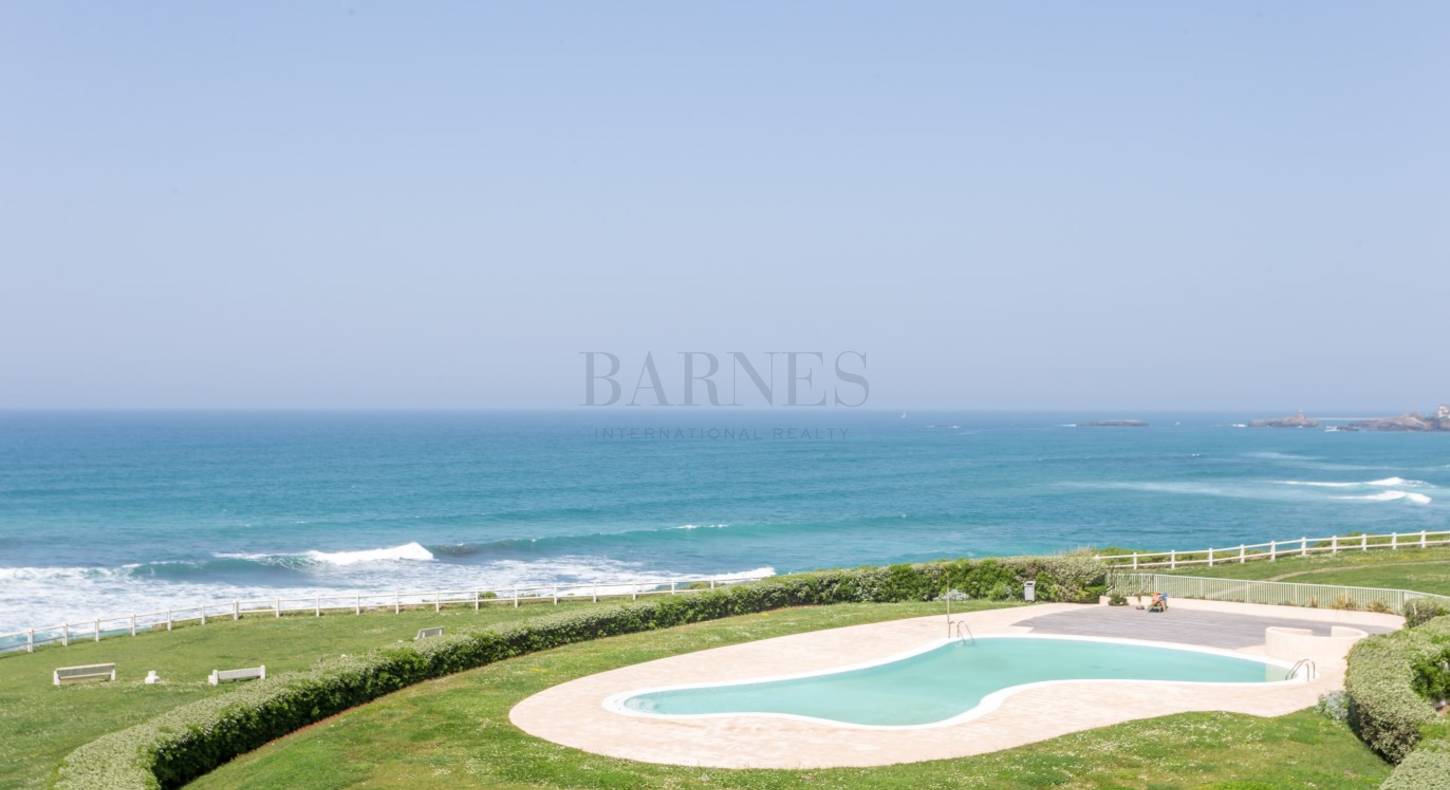 ---
Ideal holiday resort, this apartment of 70 m2 is located in a residence with swimming pool and tennis, elevator and caretaker. It offers two bedrooms and a living room with terrace and ocean views nearby. The service includes a box and a private cellar.
---
Studio apartment with direct access to the beach in Biarritz Miramar
---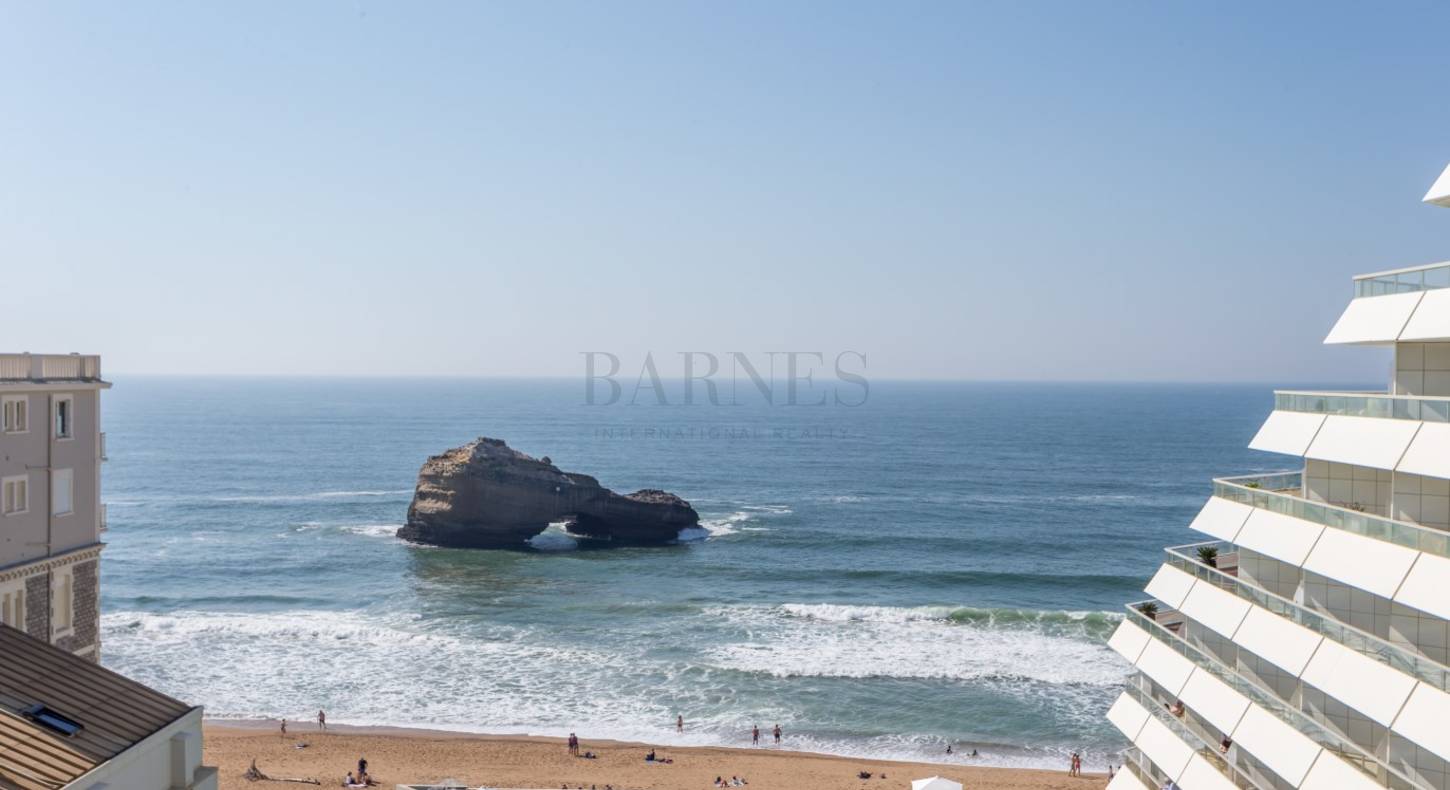 ---
Un appartement convenant parfaitement à d'agréables vacances à Biarritz Miramar. D'une surface de 30 m2 et doté d'une terrasse de 7 m2 donnant sur la mer, il est très clair, bien équipé et fonctionnel. Une cave est également à disposition.
---
Beautiful apartment with ocean view in Biarritz Bellevue
---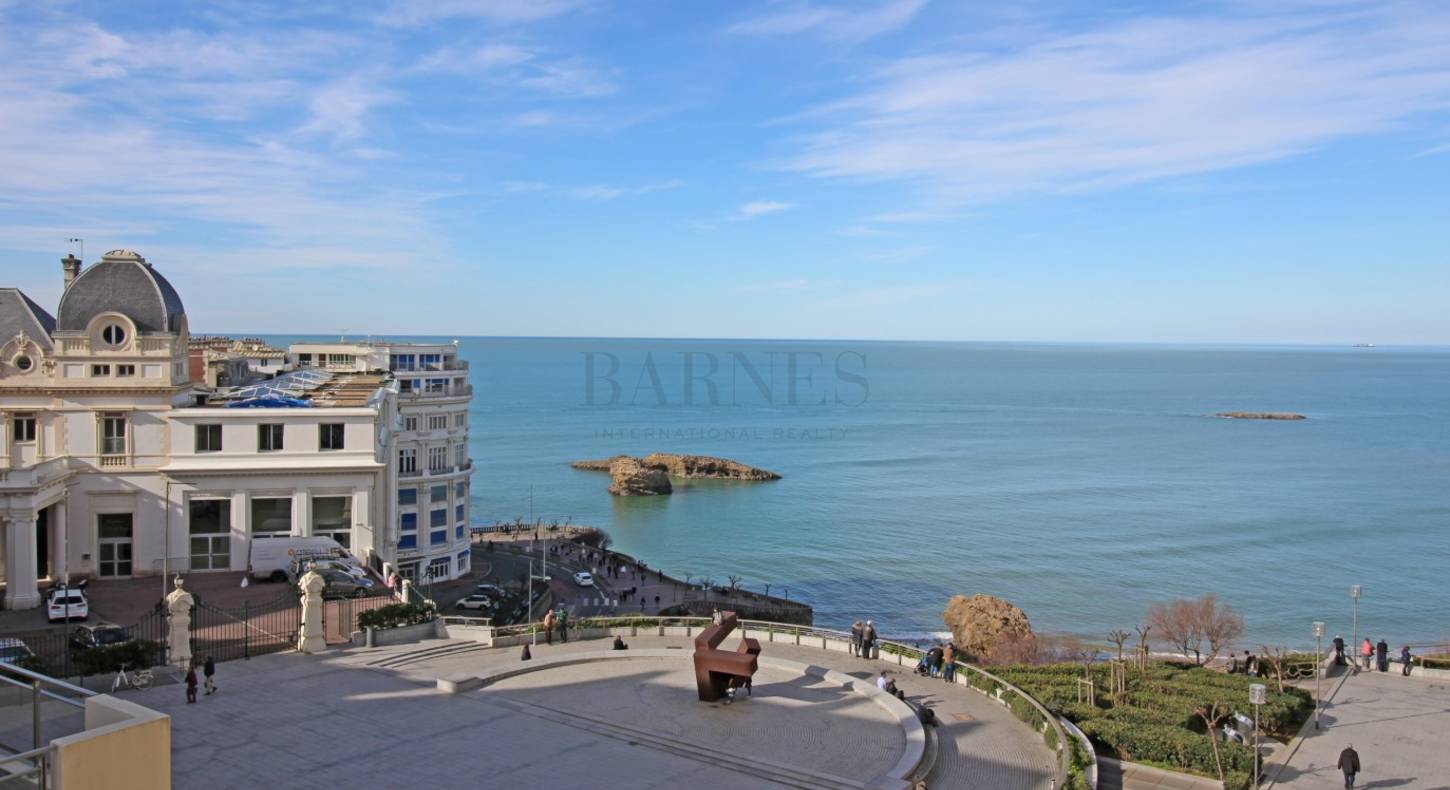 ---
Au sommet d'une résidence avec ascenseur de l'élégant quartier Bellevue, cet appartement de 56 m2 abrite 2 chambres et dispose d'une longue terrasse avec vue imprenable sur l'océan. Proche des halles et de la Grande Plage de Biarritz, il est accompagné d'une cave et d'un parking.
---
Renovated apartment with unobstructed view of the Chambre d'Amour
---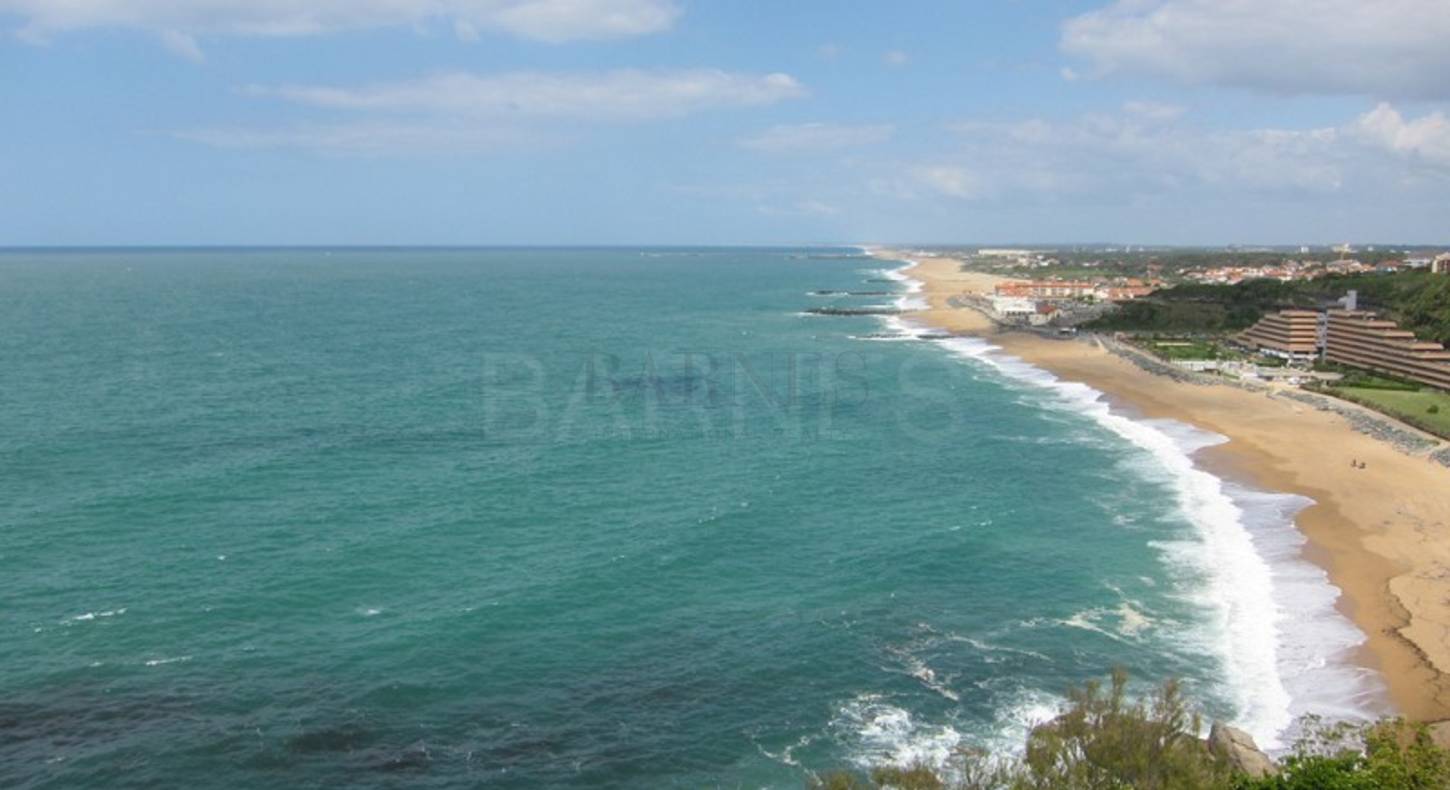 ---
This apartment of 66 m2, beautifully renovated, overlooking the bay between the lighthouse of Biarritz and the beaches of Anglet. Near the golf course, it contains 2 bedrooms, a living room and a terrace offering a nice view of the ocean and has a parking space.
---
Luxury apartment facing the Grande Plage of Biarritz
---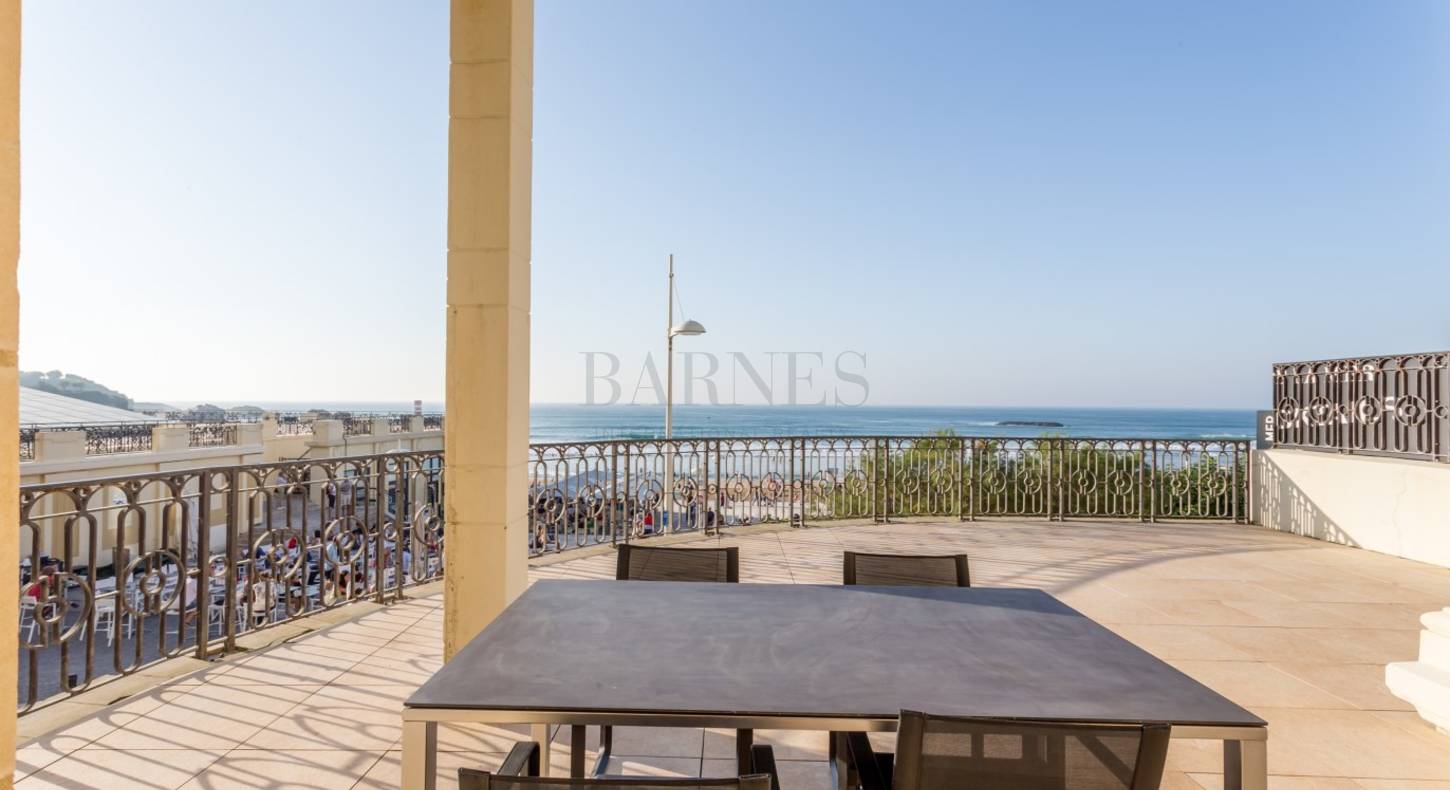 ---
The elevator directly serves this remarkable apartment of 295 m2 in the heart of the flagship resort of the Basque coast. Luxurious appointments and oak parquet decorate its 4 bedrooms and the bright living room whose French doors open onto the huge curved terrace facing the Grande Plage and the lighthouse of Biarritz.
---
Beautiful apartment with private access to the Miramar beach
---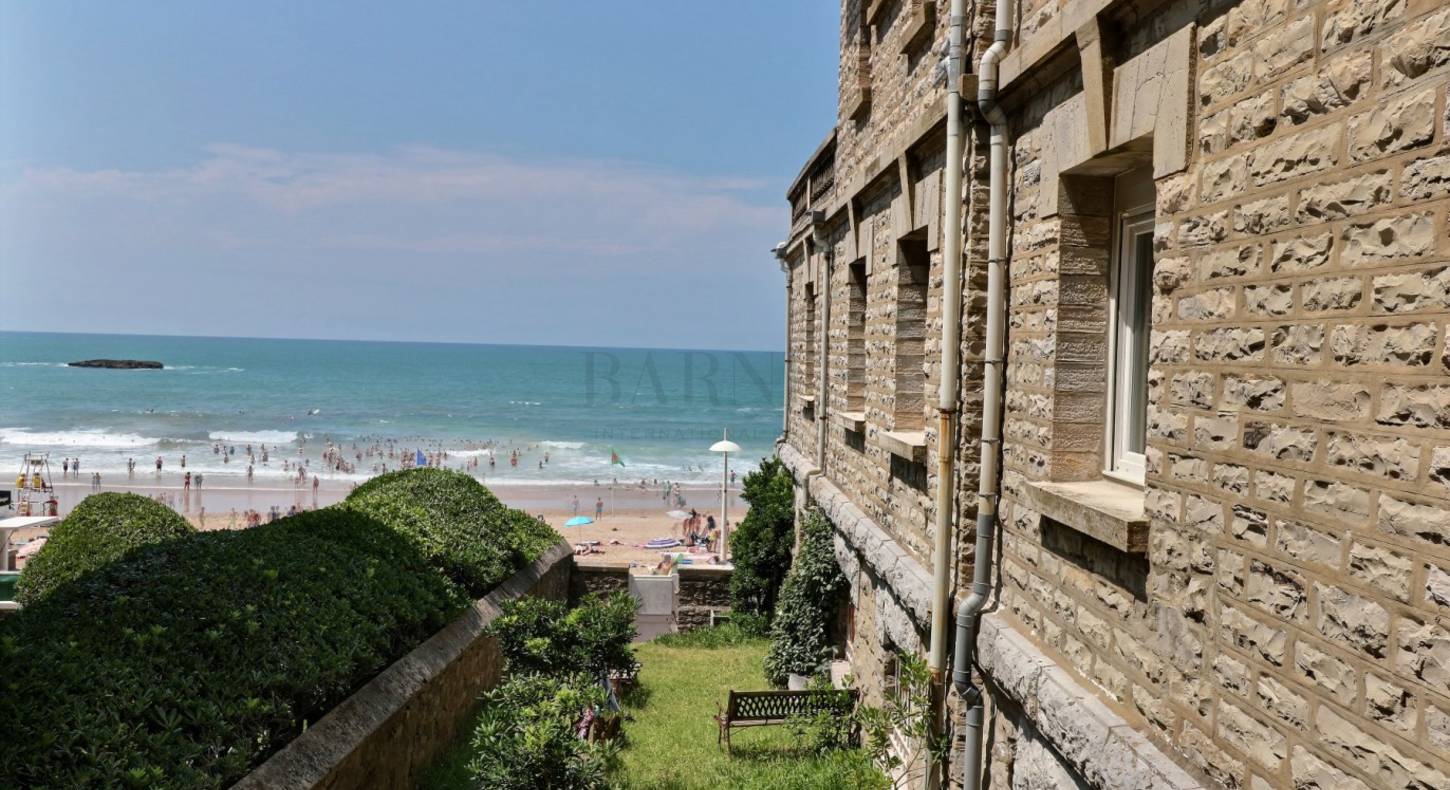 ---
A deux pas des commerces du quartier Impérial et dans une maison biarrote de caractère, cet agréable appartement rénové et bien équipé de 64 m2 dispose de 2 chambres, d'un séjour avec vue sur la mer et d'un accès privé à la plage de Miramar.
---
Apartment "feet in water" at the beach of Port Vieux
---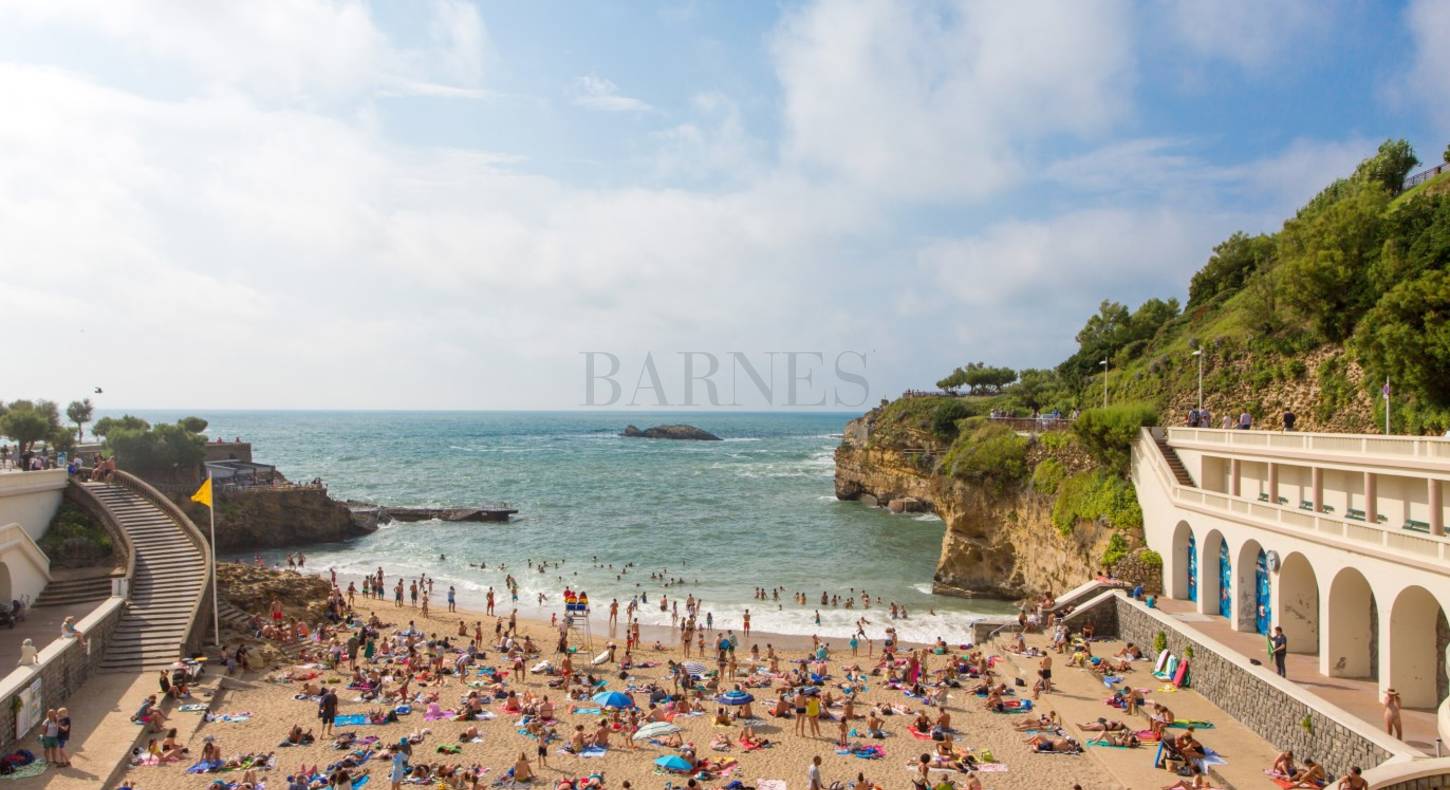 ---
On 102 m2 and 2 bedrooms, this beautiful renovated apartment has a resolutely contemporary design. On the ground floor of an elegant building at the foot of the beach of Port Vieux, it sits a few steps from the ocean while being close to shops.
---
Exceptional sea front apartment with panoramic view in Biarritz
---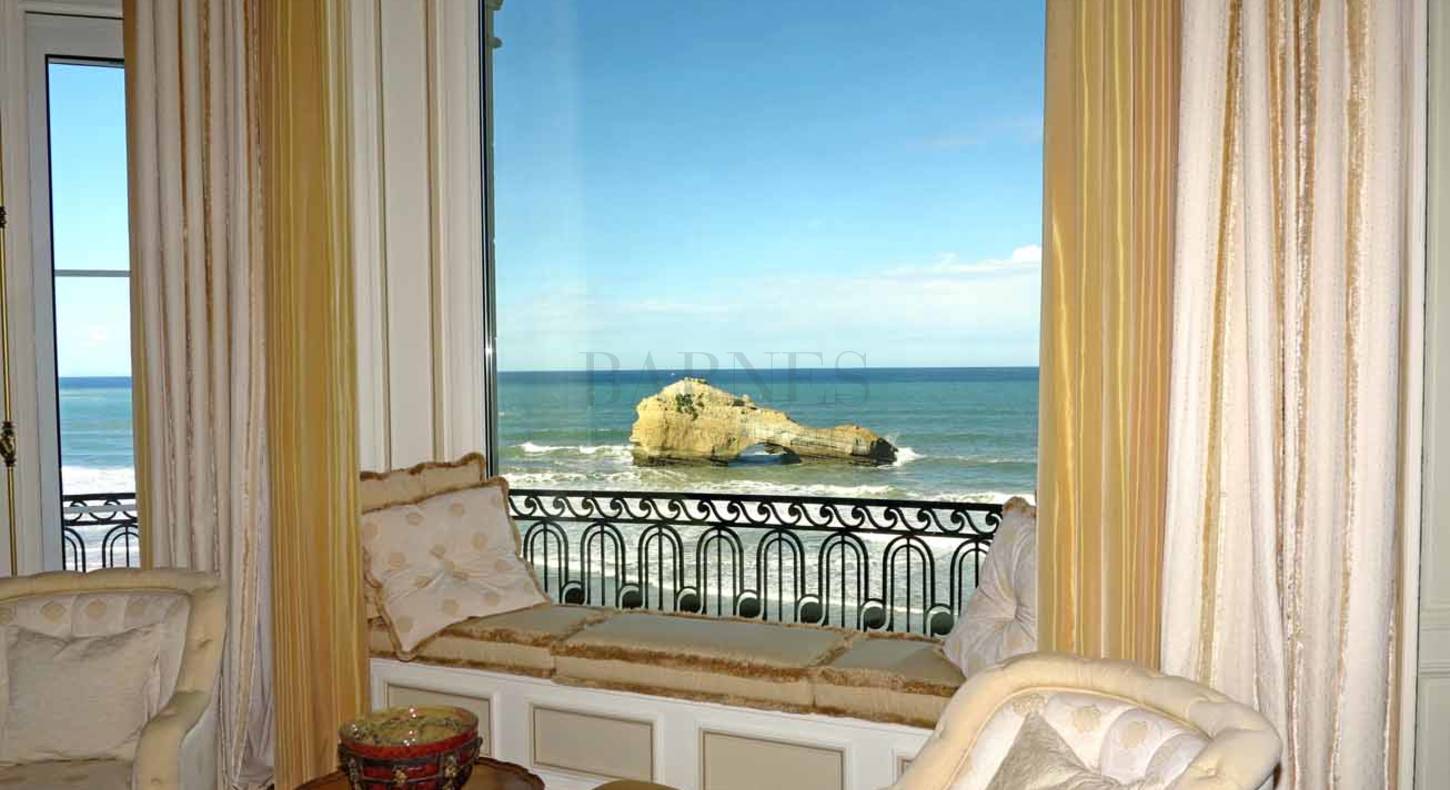 ---
In a beautiful mansion with caretaker and parking, this prestigious apartment of 486 m2 has 5 bedrooms and beautiful reception areas. In addition to its marble floors and high ceilings, its large terrace offers an exceptional view of the ocean.